Nepal is a country of beautiful mountains, gorgeous roads, and of course is famous for a lot of festivals as well. People of Nepal follow a variety of religions; Hindu, Christianity, Buddhism, and Muslim being top 4 of them.
 Most of the festivals celebrated in Nepal come from the Hindu religion whereas a lot of them are influenced by Indian culture as well. From days when you celebrate dogs to festivals of sweet exotic dishes, here is a list of  20+ festivals celebrated in Nepal;
Top 20 Major Festivals Celebrated in Nepal
Lhosar
Lhosar, Tibetan new year, is the mixture of two words, Lho means year and sar means new. Tibetan New Year or Lhosar is one of the most famous festivals of Nepal, celebrated by different groups on different days. Lhosar is one of the special festivals in Nepal. Festivals in Nepal! 
Why people celebrate Lhosar? On the occasion of Tibetan New Year.

Where to celebrate?  It is celebrated all over Nepal and mostly in places with the Buddhist majority.

Date: around the month of February.
Dashain (Vijaya Dashami)
The biggest festival in Nepal. It is the longest auspicious festival celebrated for 15 days in  Nepal. it is anticipated in Nepal including India as Dussera and many other countries where Hindu people are scattered.  Here goddess Durga is worshipped for 9 days with different manifests, this is why we also call it as Navratri.
It lasts up to 15 days where 
The first day is known as Ghatasthapana

 Seventh-day

is considered as Fulpati

 Eight-day

  as

Maha Ashtami

 The ninth day

is

Navami

Tenth day as 

Vijaya Dashami.
Why people celebrate Dashain? Dashain is celebrated as a festival of celebrations on the occasion of the good taking over the evil. Dashain is celebrated because Goddess Durga brutally destroyed the demon Mahisasur who was destroying the world and Ram the incarnation of Lord Vishnu killed the demon Ravana.

Where to celebrate? It is celebrated by the majority of Hindu households in the presence of their elders. Dashain is celebrated at the home. Meanwhile, the rituals are also performed at temples.

Date: It falls in the month of October.
Tihar (Diwali)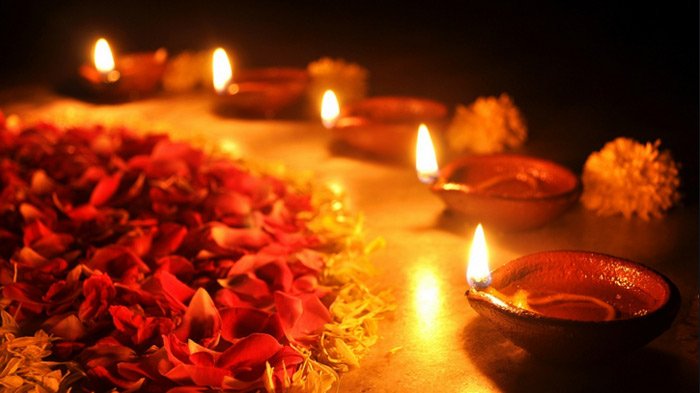 Tihar is the second biggest festival of Nepal after Dashain. It is celebrated for 5 days. Here is how people celebrate Tihar over the five days span;
The first day:

People worship crow as a messenger of Yamaraj. On this day they give delicious food for the crow to eat.

The second day:

It is a Nepal festival for dogs. They worship dogs, put garlands, tika, and give delicious food to eat. Dogs are also considered as custodians of Yama.

The third day: The third day is the most auspicious day of tihar. On this day they worship goddess Laxmi. People believe as a wealth bringer to goddess Laxmi, on this day they lighten up their home with oil diyo batti, colourful electronic lights and candles.

People enjoy Laxmi puja especially girls by playing vailo, by wearing cultural dresses lai gunyo cholo.
The fourth day: O

n the fourth day they worship ox and cow dung it is also called as 

Govardhan puja where they make hill shapes of cow dung and worship it. Govardhan is celebrated to

commemorate the history of

Govardhan

Parbat, which saved the lives of many people from incessant rains.

The fifth day: T

he last and important day especially for siblings on this day every sister put on tika on the forehead of brother wishing him happiness, prosperity and long life. They put tika of seven different colours also known as saptarangi.

They also put garlands of marigold,

globe amaranth to their brothers. Besides tika garlands they also give gifts, dry fruits other different delicious varieties of food brother also put on tika to sister and offers them gifts and money.
Why people celebrate Tihar? As with Diwali, Tihar is marked by lighting diyas within and outside the home but unlike the Indian festival, the five days of Tihar involve celebration and worship of the four beings identified with the Hindu god of death Yama, with the final day reserved for people themselves.

Where to celebrate? Tihar is celebrated in Nepalese homes all around the world. People also lit candles and lights in their house on this occasion.

Date: It is celebrated in the month of Kartik(November) in Nepal.
Chhath
Chhath is the biggest festival of Nepal for people living in the Terai region. It is celebrated after 7 days of Tihar. It was mostly celebrated in terai in past days but now as Nepal is a multicultural country people living in all other regions like hilly and Himalayan regions have also started celebrating it.
Why people celebrate Chhath? Chhath Puja is a festival devoted to Sun God Surya and his wife Usha, who is also known as Chhathi Maiya. During Chhath Puja, people thank Lord Surya, the god of energy and life-force for sustaining the life of Earth.

Where to celebrate? This festival is a party celebrated in houses and people also worship the gods by going to the river banks.

Date: 20 November
Mahashivaratri
Shiva Ratri is one of the great festivals of Nepal where one must not miss the opportunity to celebrate and miss the mesmerizing environment on such an auspicious occasion.
Many sadhus, devotees and mendicants in the area of Pashupati can be seen gathered from different places of Nepal and India as well. On this day people in different places visit lord shiva temple and devotes themselves. People take fast visit temple worship shivlinga with beautiful white and yellow flowers, peepal leaves, mango leaves, datura etc.
The topmost world heritage site of Nepal, Pashupatinath is lightened up, decorated with beautiful flowers and light. All areas near Pashupatinath are cleaned and decorated with different flowers. All statues, god statues and shiva idols are washed for this special day.
People from India Nepal come to Kathmandu before two-three days of Mahashivratri to visit Pashupatinath temple and worship. Considered as dearest to lord shiva sadhu, merchants and many people drink vang, nuts, extracts of marijuana into milk.
Buddha Jayanti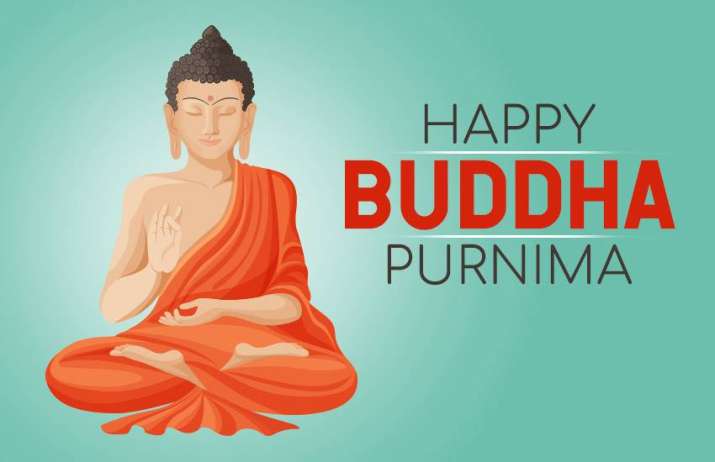 Budhha Jayanti is important and one of the special festivals of Buddhist religion people. The festival falls on the first full moon day of Hindu lunar calendar. It is celebrated by both Buddhist and Hindu people.it is celebrated throughout Nepal in all Buddhist shrines and monasteries. It is grandly celebrated in the birthplace of Gautam Buddha Lumbini, and Boudhanath stupa of Kathmandu valley.
Janai Purnima (Rakshya Bandhan)
Janai Purnima also called as Raksha Bandhan is the most popular festival among Nepal. It is also widely celebrated in India as  Rakshya Bandhan.
It is celebrated on the month of Shrawan and sometimes Bhadra. On this day men from Hindu religion change an old Janai (it is also called as a sacred thread in English )and put on new Janai and sister tie a thread / Doro (rakhi).
On the wrist of brother and wish for a healthy and wealthy life of brother, they exchange sweets and gift. Terai people celebrate it as Rakshya Bandhan. It is the biggest festival for brothers and sisters to people of Terai region.
Nag Panchami
Nag Panchami is celebrated by Hindu by worshipping snakes, serpents and posting pictures of naag in doorways of the house. They give milk believing that worshipping naag will protect us from a snake bite. Also, people believe that it will protect nature and helps rainfall in time.
Krishna Janmashtami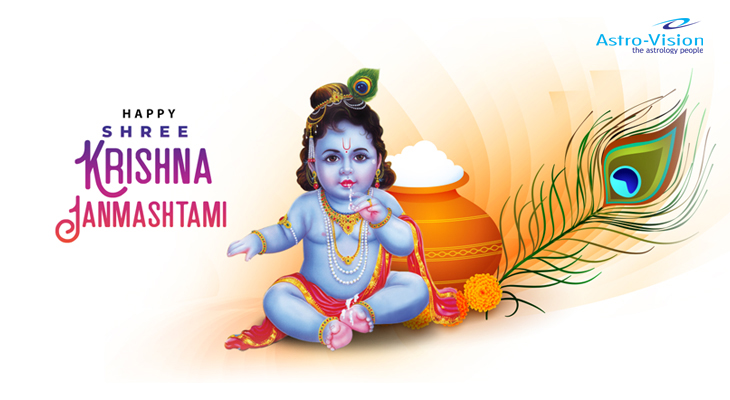 Janmashtami is celebrated as a birthday of Lord Krishna. He is considered as the eighth avatar of Lord Vishnu, Lord Krishna has devoted important places in the great epic Mahabharat. People devote themselves to Lord Krishna on an auspicious day and gather in Krishna temple of Lalitpur, Patan.
Maghe Sankranti
Maghe Sankranti is celebrated on the first day of Magh every year in the Hindu community of Nepal. On this day they wake up early and take bath in a holy river or at their own house. On this day they read Bhagwat Geeta books, visit Vishnu temple and devote themselves and worship god Vishnu with lots of flowers and sweets.
People eat special foods on this day like sweet potato (shuthuni), yams(tarul), jaggery (sugarcane paste). They apply mustard oil on their body.
Fagu Purnima (Holi)
Holi is a colourful and beautiful festival in Nepal. On this occasion people exchange their love and greetings by putting colour to each other's face they also play by throwing coloured water and balloons.
They play with family, friends and relatives. It is celebrated one day in the hilly region and the next day in the Terai region. People in Terai makes delicious foods like malpuwa made of cornflour.
Bisket Jatra
Bisket Jatra marks the new year in various culture in Nepal.  It is celebrated for 7 days. On this day bhairav and Bhadra kali are placed in ratha (chariots). Jatra starts after special tantric rituals in the Bhairav temple in Taumadhi Tole in Bhaktapur. Also, chariots are pulled by the crowd through streets and end the battle at Bhaktapur khana tole.
People celebrate this great festival by offering fruits, sweets, and gifts to their mothers to show thankfulness to their mothers. Along with Bisket Jatra, they also celebrate indoor jatra in Thimi and Balkhu areas.
Ghode Jatra
Ghode jatra is one of the interesting festivals in Nepal. It is a festival of horses celebrated in Tudikhel, Kathmandu. This huge celebration is observed by the president, prime minister and other ministries. It is one of the oldest festivals in Nepal. Where horses are trained over years and years and races between different horses are organised and enjoyed by people.
Horses show different arts in the field. It is conducted as an honour or symbol of victory of good over evil and keeping evil away. Besides, all this event is mainly organised and highly praised by people of the newar community living in Kathmandu.
Gai jatra
Gai jatra is one of the important festivals of Nepal devoted to the lost ones of every family. It is celebrated for eight days in Kathmandu valley.
It is a festival of a cow to decrease pain in the family from deceased come and others come out to celebrate it, they decorate cow and give them to eat exotic fruits and foods. People believe that cow can help the departed soul to reach to Yama. This is the reason they feed a cow on these occasions.
Celebration of Gai Jatra was started during Malla period it is said that Malla queen was a lament for long because of the sudden death of her son, so to console her king asked every family who lost their loved ones to come out show to queen that she is not only the one who is alone has lost their love ones.
Christmas
Christmas is celebrated on 25 December every year marking the birth date of Lord Jesus Christ. On this religious day, there is a public holiday given by the government. Globally, people celebrate Christmas with joy, faith and enthusiasm.
celebration of Christmas begins before 25 December. People exchange love, gifts and greetings to each other. Christmas day is celebrated by decorating Christmas cake, Christmas tree, dolls and many more.
Teej
Teej is an important festival for a woman. It is a woman's festivals woman take fast and pray for the long life of her husband and long and tight bond between them till the end.
This day is celebrated as the day where the daughter of  Himavat and Mainavati, Parvati got her husband as shiva with lots of meditation and fast.
Woman celebrates it by wearing red sarees, gather together and dance on folk songs. On the first-day woman have delicious food like rice pudding(kheer)and many more at midnight on the second day they take dry fasting of absolute fasting(fast even without drinking water).
During the day they dance and enjoy with their friends and family in Nepal especially siblings sister gat gather together, and at evening time they worship and after they worship their husband and drink water from their husband hands and break their fast.
Basanta Panchami or Saraswoti Puja
Basanta Panchami is a special festival of students dedicated to goddess Saraswati who goddess of language, knowledge, music, arts. According to the Hindu people of Nepal, Panchami marks the beginning of the spring season.
The festival is celebrated in every school, college, education institute. Students and teachers get new dresses, conduct programs and celebrate it. 
Rishi Panchami
Rishi Panchami is celebrated along with teej just one day after teej. It is celebrated by a woman only they make special foods to feed saints (rishi) and provide special honour to saints (rishi ). Woman take fast on this day, they believe that taking fast on this day will be blessed and be forgiven all the sins they have done during the menstruation cycle period.
Indra jatra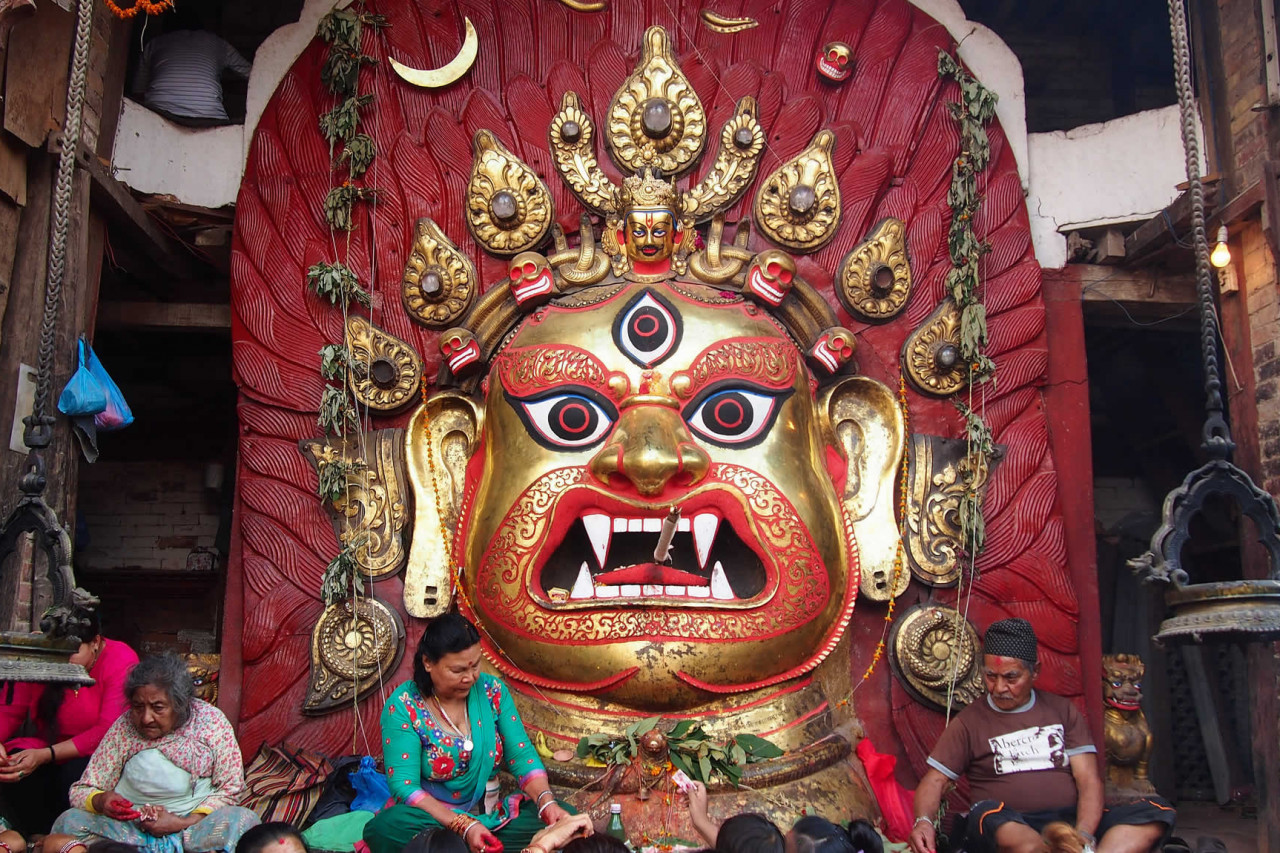 Indra Jatra is the most happily celebrated festival of Nepal. Also, the festival is celebrated for eight days. It is celebrated with lots of excitement mostly in newar community of Kathmandu valley. 
Legend has it that Indra, the god of rain, once went down into the valley of Kathmandu to steal a certain flower to his mother, Dagini. Since no one knew his name, Indra was jailed as a typical thief. The elephant hunted through Kathmandu's streets and streets but could not locate his master. The mother of Indra was so concerned and came down to earth. After the masses were exposed, the captor released Indra with joy. Dagini offered two items in exchange. One is to send back to heaven all who died in the past year. The other is to distribute ample dew throughout the winter to ensure a successful harvest. This is why Indra Jatra is maintained in Kathmandu, Nepal.
Please comment below which one of them is your favourite festival celebrated in Nepal.