Lost or misplaced your phone in Nepal?
In today's world when every other guy around has a phone, losing a phone today is common as losing books back in the 1980s.
Especially in a country like Nepal, where technologies are not regulated as strongly as the world's biggest nations. You should be really careful with your phone.
Here are the four ways you can recover or find the location of your lost phone. These ways are recommended by technology specialist and can help you revive your phone within days;
Ways to Find Lost Mobile Phone in Nepal
Google Feature
Good news for the android user! Our very own search engine mogul has a security feature called 'Lost My Phone' which can help you to locate your mobile phone with the help of your Google account logged in on that phone.
Google has made tracking your lost or misplaced Android mobile easy. As we know the Google account is directly linked to our android device, we can ring, delete or lock the mobile phone if it's in your Internet network with the Android Device Manager preinstalled on your phone.
You just need to open Google with your mobile id if you want to find the missing phone in your home, go to your browser and type 'Find My Lost Phone.' In a second you'll see the latest mobile location. If it is in the internet network you can ring the mobile with a loud volume.
Find My Lost Phone App
The Android, iOS and window device users can download this app free of charge. With superior technology for telephone trackers and GPS navigational technology, this app tracks the phone's latest mobile position to track lost handsets.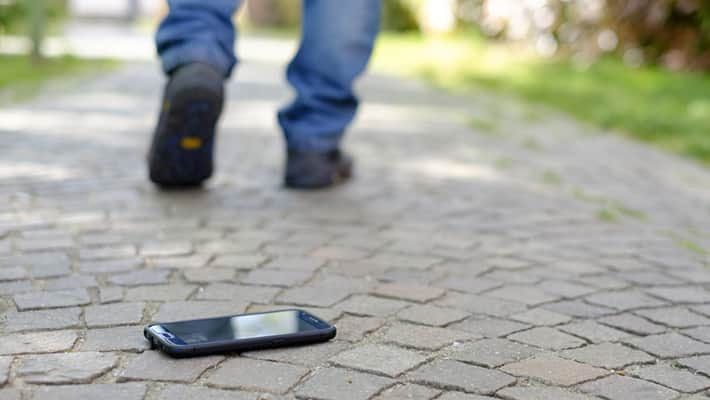 You need to instal the app on your cell phone to do this. You just check the phone location on the site when you've lost your phone. It shows the distance to the mobile phone location.
Tracking with IMEI
Globally, mobile phones have a unique number, which we call in the technical word IMEI. This IMEI number identifies one of the mobile network network network devices.
You can blacklist your device if you lost the mobiles using the IMEI number to prevent misuse by using your network of telecommunications agencies.
Also, you can look at the cover of the mobile box for the IMEI code. Another way is: you can dial * # 06 # in the dealer that you will show, your mobile IMEI number if you don't have a mobile cover.
If you don't have a note of your IMEI number and have already lost your phone then there is a handy way of recovering the IMEI number with the help of your Google Account signed on with that device. Catch this guide for information on finding IMEI on Google.
Seek Help With Nepal Police
This is one of the preferable and most effective ways of finding lost phones in Nepal. Every other technique requires you to do some kind of work before losing the phone.
However, the police can guide you through the steps of collecting the information like IMEI and in some cases. They can even recover these details using the mobile carriers and smartphone companies.
The police use advance blocking and tracking software. You should also instantly talk to your mobile carriers and ask them to block the number so that your phone number doesn't get misused.
Conclusion
Losing a mobile phone is very hectic. Also, the process that comes along recovering it is stressful as well. However, this is all we can do. By the end of the completion of these steps, you are increasing your chances by 80%.
Please let us know in comments if you are able to successfully recover your phone. <3